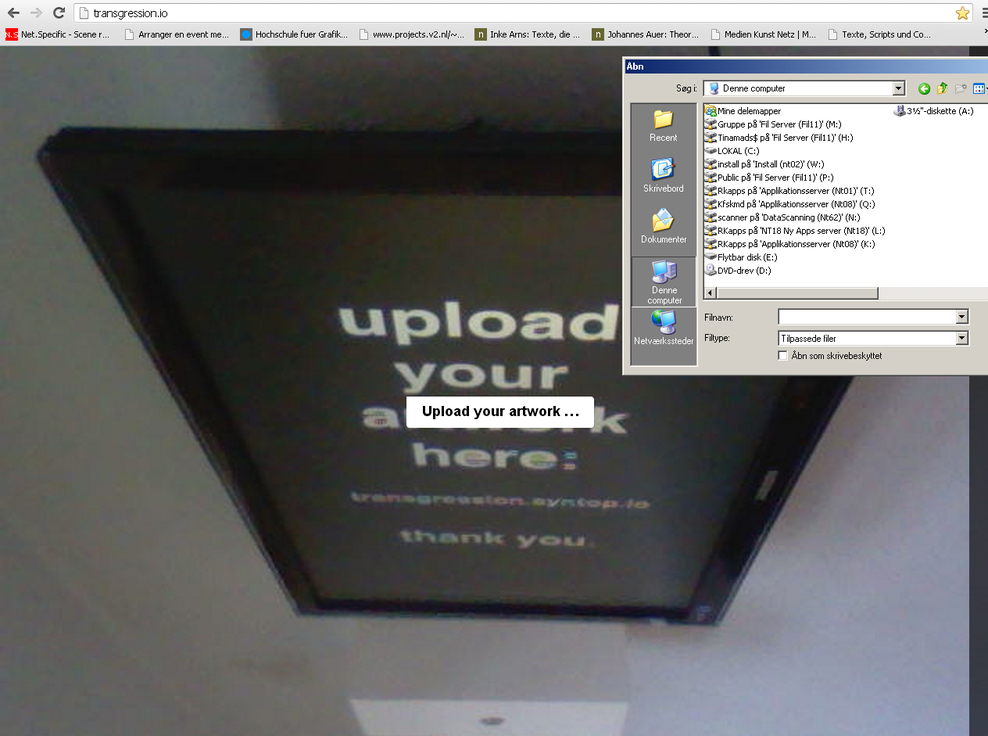 Share
About the artwork: Transgression (2012)
For the Net.Specific exhibition Communication Paths Jens Wunderling and Philipp Bosch have created the work Transgression. The work is a spatial displacement which binds a physical space with a web page on the Internet.
With this work the artists want to comment on the act of making Internet-based art and having it exhibited in a museum-based setting online. Thus, the work has a physical marker at the Museum of Contemporary Art in the form of a computer screen and a computer where a webcam records the activity that appears on the computer screen at the museum. The camera footage is shown live on the internet on the associated web page. On the screen at the museum, you can see the user-generated content that is imported from the website.
Unlike Facebook's well-known 'like' button where we signify that we like something, in Transgression we only have the possibility to 'dislike' something, which presents a critical approach to user-generated content. This process can also be a comment on art institution's inclusion / exclusion of content. The work also presents a picture of how digital material is transitory and can be removed with a single click.
Transgression uses communication in the form of user-generated material on the Internet linked to a dialogue about what users like and, in this case, do not like. Transgression thus focuses on censorship and criticism online. The work also introduces uncensored, user-generated material into a museum-based space via an installation located at the Museum of Contemporary Art.