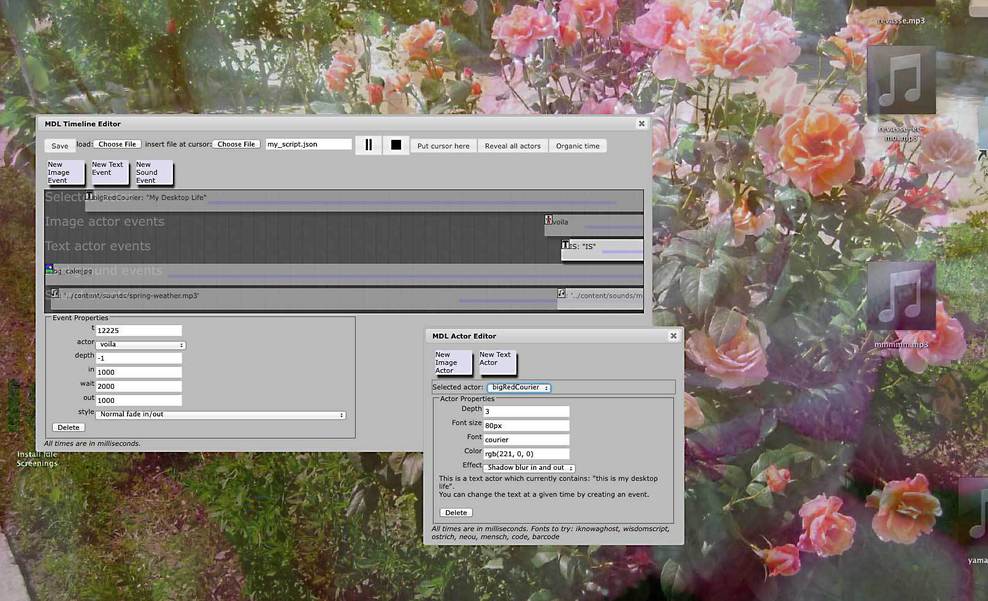 Share
About the artwork: My Desktop Life
In the Performing the Media exhibition, Neddam will show her latest work on identity representation called My Desktop Life, which is a tool to create stories of yourself using what is on your desktop as elements in a narrative structure. The tool creates small portrait films of the person in question.
The project focuses on remembering through the desktop and creating what Neddam calls 'a mental space', which is manifested through a narration based on data-elements found on the computer desktop. It is Neddam's goal to create a CMS system to be used by people to create their own narrations and desktop lives.
In today's overflow of tools and sites for self-expression, Neddam creates a more illustrative and poetic, non-profit alternative to the well-known, data-collecting sites for self-publishing. It is also Neddam's idea to center around how difficult it is to find a visual identity, how this can differ and doesn't necessarily have to be centered on your face as the main recognizable element. The project also encapsulates how different contextualizations and visual combinations can create new spaces of communication and intimacy for the users.